News - USF Research & Innovation
Research & Innovation
»
News
USF education professors receive Library of Congress grant
July 30, 2012
Project will explore bringing research strategies into primary school instruction
By Michael Berson
Special to USF Research News
TAMPA, Fla. (July 30, 2012) – Dr. Ilene R. Berson, professor of early childhood education in the department of Childhood Education and Literacy Studies, and Dr. Michael J. Berson, professor of social science education in the department of Secondary Education, received a grant from the Library of Congress Teaching with Primary Sources (TPS) Eastern Regional Program. Their grant is entitled "Developing Integrated Learning Experiences to Foster Multiple Literacies with Primary Sources in Early Childhood and Primary Grades."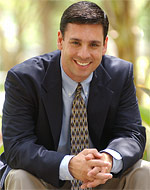 Dr. Michael J. Berson
The mission of the TPS program is to build awareness of the Library's educational initiatives; provide content that promotes the effective educational use of the Library's resources; and offer access to and promote sustained use of the Library's educational resources. The TPS Regional program supports educational and cultural institutions throughout the United States in implementing primary source-based professional development programs for K-16 teachers and librarians by connecting them to free Library of Congress educational materials and learning opportunities.
The project team will explore the implementation of research-informed strategies to infuse primary sources into early childhood and primary grade instruction and foster emergent visual literacy and historical inquiry with young children.
Primary sources from the Library of Congress will be used to create high levels of interest and engaged learning using technology as a literacy facilitation tool. They will also seek to develop the skills of preservice teachers in identifying primary sources that may be used to explore cultural and historical concepts with developmentally appropriate strategies.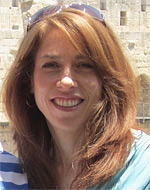 Dr. Ilene R. Berson
Instructional practices for powerful and purposeful teaching of social studies concepts will include use of primary sources to tap into students' prior knowledge and provide access to a wide range of historical information. Young students will use primary sources to make comparisons, sequence events, identify cause and effect, and pose historical questions.
Preservice teachers will learn how to enhance historical inquiry of young learners by actively engaging the students in sifting, questioning, comparing, evaluating, and constructing their own interpretations of photographs. Not only will this promote young learners' critical thinking and metacognitive skills, but also this instructional approach will set a context for linking students' personal experiences in the present with the past and promote multiple perspectives.
Michael Berson can be reached at berson@usf.edu or (813) 974-7917.
Share:
Research & Innovation
Newsletter
---