Tampa institutions to collaborate in increasing STEM education and research.
TAMPA, FL – The Museum of Science & Industry and the University of South Florida announced today an innovative partnership that will unite the two educational organizations for years to come and make a difference in the Tampa Bay community.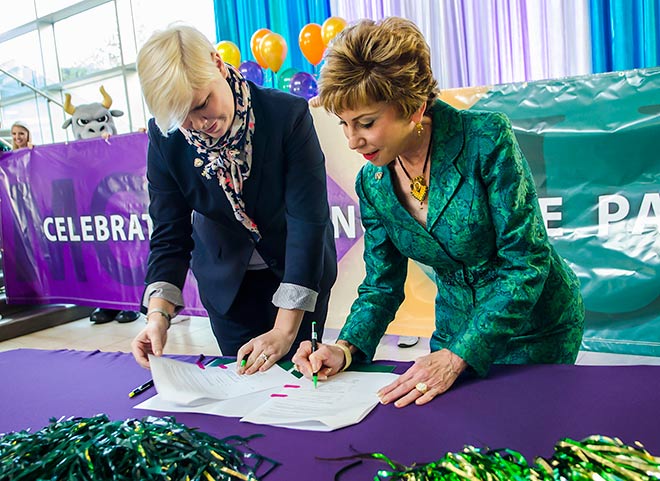 The partnership will enable MOSI, the most visited museum in the state of Florida, and USF, a cutting-edge research institution, to provide science, technology, engineering, art, math and medicine (STEAMM) education to the Tampa Bay community on a larger scale.
"Individually, each of our organizations has a long history of creating impact in our community, but together, we will harness the unique contributions of both organizations, toward a comprehensive, synergistic vision of STEAMM education for all citizens," said Molly Demeulenaere, interim president and CEO of MOSI. "Together, we will make a real difference inspiring and educating the next generation of STEAM professionals, all while entertaining and delighting our community."
The partnership agreement outlines a variety of ways the two organizations will work together, and will enable MOSI and USF to collaborate on areas of common interest to increase the educational and research capacity of both institutions. The agreement is also designed to motivate and excite K-12 students to pursue post-secondary education in STEAMM disciplines through innovative joint programs, resources and opportunities. Subject matter may include, but is not limited to Biotechnology, Health, Cyber Security, Entrepreneurship, Engineering and Global Sustainability.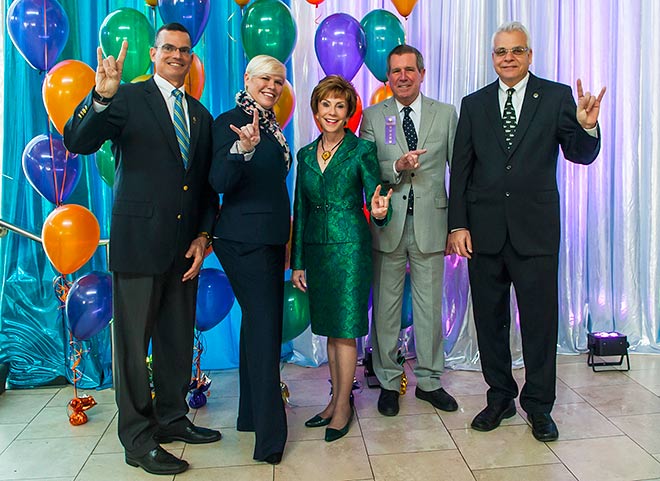 "MOSI is a true community treasure," said Dr. Judy Genshaft, University of South Florida System President. "The University of South Florida is proud to formally deepen and broaden our connections to create fresh and exciting educational programming and events."
"This partnership will open doors to a collaborative and beneficial future for every one of the lives we touch," said Robert Thomas, MOSI board chair.
Media Contact: Shannon Herbon, MOSI Communications Director, 813-987-6080, shannon.herbon@mosi.org