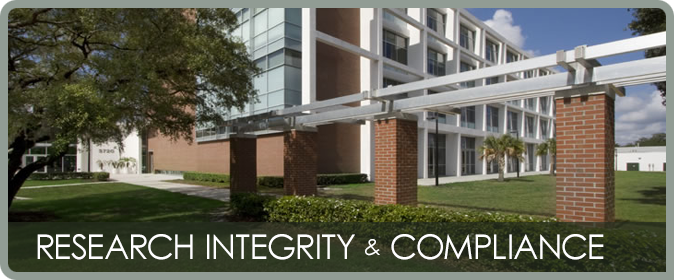 Our Mission
To ensure research performed within the university system is safe and ethical; to facilitate the conduct of research; to comply with applicable regulations, laws, and institutional polices; and thereby, promote a culture of integrity in research.
Our Programs
Office Location:
3702 Spectrum Blvd. Suite 165
USF Research Park
Tampa, FL
Telephone:
(813) 974-5638
Fax:
(813) 974-7091
Contact Us:
Phone and E-mail Directory
Organization Chart

USF is dedicated to providing a safe, secure, and ethical workplace. This hotline provides an easy, anonymous way to discreetly and confidentially report activities that may involve improper conduct or violations of USF policies.