IRB Forms & Templates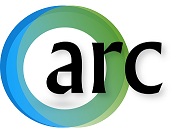 Please note that the USF IRB is fully electronic. All application for initial review and all subsequent submissions related to that study must be submitted via ARC. If you have questions about the process, please call our help desk at 813-974-2880. To register for an ARC account, go to https://arc.research.usf.edu/Prod and register online. ARC training is available for study teams. Please visit the Training & Updates page for additional information on the live Comprehensive Workshops.
USF is dedicated to providing a safe, secure, and ethical workplace. This hotline provides an easy, anonymous way to discreetly and confidentially report activities that may involve improper conduct or violations of USF policies.